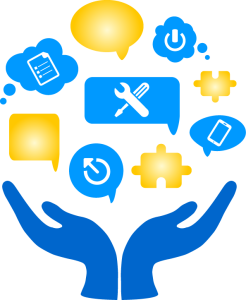 E-Bikes have become a very popular part of the cycling industry. Advanced technology, easy to use and reduced cost has made E-Bikes so appealing to people. Its not just the fitness enthusiasts who use E-bikes, people who are concerned about the environment are also using it. It's no surprise that people are looking for reliable information on E- Bikes and how to use them. If you are one of them, Welcome to Ebikespart Resources. It's your one-stop destination to find information on E-Bikes.
Ebikespart specializes in everything E-Bikes. From providing motors, parts and accessories to helping people modify, upgrade and install parts. We bring you reliable and useful resourced on E-Bike. Learn everything you need to know about E-Bikes.
We bring you a wide selection of sources for E-Bikes. From tutorials to step-by-ste guide to forums, you will find an extensive resource here. Learn, share, discuss and find out everything about E-Bikes.
We have taken care to present the information in an organized way so that its easy for you to find information you are looking for. These resources will help you gain knowledge, improve your understanding of how E-Bikes work and stay up to date with the latest happening in the world of E-Bikes.
We specialize in everything E-Bikes. From latest techs to helping people find hard to find parts for their E-bikes. We have a huge selection of products to choose from and we also offer support and customer service. Over the years, we have perfected the E-Bike tech and we can now help you find the right bike, parts, accessories, motors and more. Not just that, we can also help you install, repair and modify your E-bike.
Feel free to browse our resources and support menu to find information you are looking for. It has been designed for easy consumption.
Use our Contact us page to get in touch with us.