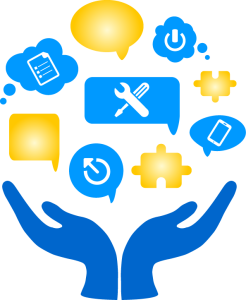 Welcome to our Product Documentation page.

This is a part of our Support Menu. Here you will find detailed information on our products and services. It will help you find the right products, solution and assist you in making an informed decision.

E-Bike specializes in E-Bike, parts and accessories. Not just, we also provide repair and customer service. We bring you an extensive collection of E-Bike products that we personally believe in.
Over the years, we have spent time riding E-bikes, repairing and building them and learning from the E-Bike Community. We strive to help E-Bike lovers find the right products and take care of their gears so that they can last for a long time.
How To Use Product Documentation Page?
Our Product Documentation page is designed to provide you detailed information on our various products, services and even instructions on various topics. We have taken care to create high-quality and concise documentation so that you can easily understand it and use the information.
We have covered our popular E-Bike products, parts, accessories and many topics. You will find information on E-BIKES, MOTORS, PARTS & ACCESSORIES, CUSTOMER SERVICE & REPAIR and more. We will be adding to the list of products documented here to make it more comprehensive. We keep updating the existing information on the page to provide latest information and details.
We love E-Bike and are an active member of Eco-Bike Community and believe in green living. We strive to encourage the use of E-Bikes and help people live a greener life. We also understand the challenges of keeping the E-Bikes in top-notch condition. We are here to share our expertise so that you can buy the products that matches your needs. Plus, you will find the support and help you need to keep your E-Bikes at the best condition.
Feel free to contact us for information through our contact us
Contact Us
page.